Photographers, join us for a deep-dive into your business's numbers and start charging what you're worth so you can make more money and run a profitable, sustainable business.
JOIN THE GLOWUP
Be confident in your numbers and never doubt your pricing again.
Build a profitable, sustainable business, and finally, start charging what you're worth. You can find financial freedom without working yourself into the ground!
Join us for this two-day deep-dive into your business's numbers and start charging what you're worth, allowing you to make more money and run a profitable, sustainable business.
JOIN NOW
"I just booked my second wedding above $10k! The first time this happened, my imposter syndrome was telling me that it was by accident. But now that it's happening for a second time, I feel really good! Thank you so much for giving me the confidence and support to charge what I deserve."
—Radostina B.
Meet Your Educators: Charla Storey & Jennefer Wilson
Our combined 25+ years and variety of expertise and experience gives us a unique approach that can affect change for most people in a very impactful way.
Education shouldn't be boring. We believe that teleprompters and scripts make for a very distant learning experience. So our laid-back but pointed approach to teaching has been said to be "like hanging out with besties with a glass of wine."
We are relatable while maintaining the fact that we are successful businesswomen and wedding photographers in our industry.
Both highly-celebrated photographers, join us for Charla's world-renowned film-shooting as she slams you with facts and rap rhymes while changing your life. Jennefer will come at you with her Kindred Preset editing-prowess and inspiring ability to make everyone understand their individual importance.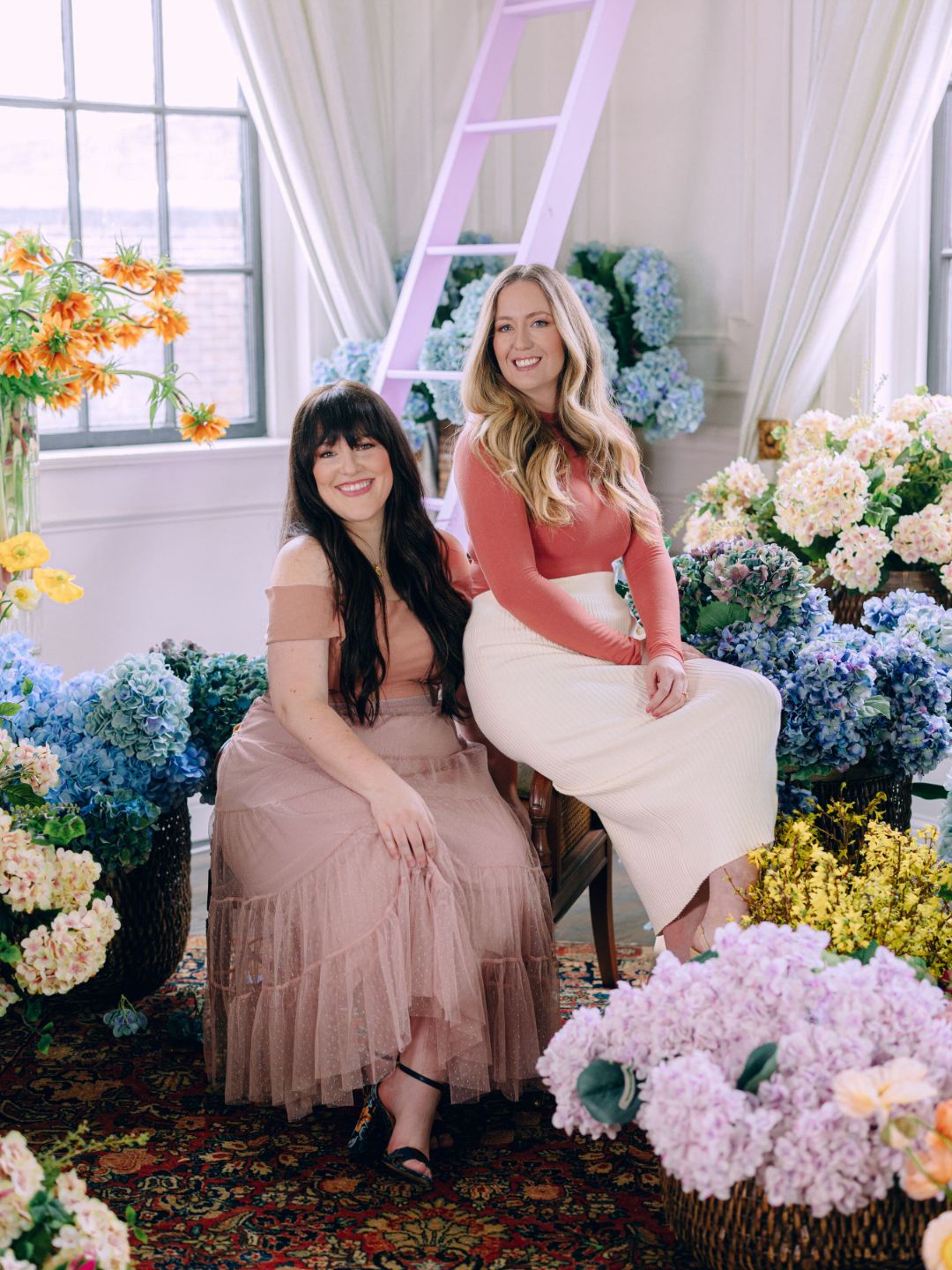 If you don't know your numbers or are simply guessing what you should be charging, this is the Glowup for you!
Whether you're still trying to get your business off the ground or you've been hustling for years, you probably still clam up when someone asks what you charge.
At some point in your career, you probably spent an afternoon scouring the internet for your competitors' pricing while building your packages, and you either matched what they charged or slightly undercut them (don't lie—we'll all done it before).
Basically, you just don't know how to base your pricing on anything other than what you think you should charge, whether that's based on your local markets or how much experience (or lack thereof) you bring to the table.
You want to stop looking at your bank accounts, only to wonder why that number isn't growing, despite all the hours you spend hustling. Maybe you're even starting to wonder if running your own business is even worth it anymore.
You also want...
to be able to charge more for your work and feel confident knowing when and how to raise your prices

to build a stable, profitable business that helps you reach your financial goals and provide for your families

to stop worrying about if you're over or undercharging for your service because you're confident in your rate

to make more money (and actually get to take a vacation!)

to stop feeling so anxious about all things finances and be able to focus that energy on showing up for their clients and families instead

to do all of the above w

ithout working all the damn time!
Many photographers don't actually know their business's finances, because let's be honest—numbers can be intimidating! We doubt many of you got into this field for the math ;) This leads to merely guessing about what you should be charging (or just undercutting your competition because you think that's the only way to get booked), rather than doing the work to figure out what you should be charging, based on your actual value!
But it's hard (and scary) to figure out the best way to do that all on your own. What if you don't book anything after you raise your prices?
Build a profitable, sustainable business, and never doubt your pricing again.
Attend the live Glowup challenge on May 3-4 and stop hesitating when someone asks for your pricing. You'll be confident explaining your value to potential clients, and you'll start making educated decisions about your business' finances. Start building a sustainable, profitable business, rather than just an expensive hobby.
JOIN THE GLOWUP
"I just found out I am PAYING my clients to shoot their wedding! I'm too embarrassed to say how much in the red I am per wedding, but this seriously opened my eyes and made me rethink how I do things in my business!"
—Julie J.
MODULE ONE
Stop basing your pricing on what you think you should charge. Because your pricing affects both your perceived value and your local industry, it's essential to determine what you charge based on real data and facts—not guesswork!
In Module 1, we'll cover:
The impact that your pricing has on your community
When to use packages vs. custom collections
Identifying your value in your market
When it's time to raise your prices and how to do it
MODULE TWO
Do you know your business's numbers and how much you're actually making? We'll teach you how to calculate how much time and money goes into each wedding or session you do so you can start charging what you're worth and restructure your pricing from the ground up.
In Module 2, we'll cover:
Understanding the nitty-gritty of your numbers
The fool-proof model for effectively pricing your talent and time
Building packages and collections from the ground up
Pricing for planners vs. brides
Learning just got a Glowup.
If you're anything like us, we were tired of signing up for courses from other educators and not actually learning anything.
That's why we created the Glowup challenges—a deep dive into one topic at a time, allowing you to walk away an expert, ready to make real changes in your life and business.
We make photography education FUN, actionable, and interactive—no more fluff and no more hidden secrets—and bring along a community that feels like home.
This is education for real people, with real results, so you can find success faster than we did with the knowledge we're going to teach you.
With a combined 25+ years of experience running multiple successful photography businesses, our purpose is to change the photography industry, one Glowup at a time.
glowgetter
(noun) A highly ambitious person who strives to achieve his or her goals in life, while maintaining a radiant glow both inside and out.
Our students had these questions when they joined. You too?
How long will the Glowup be available to watch?
Where does the Glowup happen?
Is there a Facebook community for the Glowup?
Finally start charging what you're worth and find financial freedom, without working yourself into the ground!
SIGN ME UP
Maybe math isn't really your thing, and you get overwhelmed by looking at all the numbers in your business (we relate, don't worry).
Or maybe you're not getting bookings right now as it is, so you're wondering how you're supposed to raise your prices if you ever hope of getting a client again.
We pride ourselves on being REAL around here. We're not about to tell you that you should all raise your prices by $10,000 right now and that people will immediately start booking. Frankly, not everyone is at that point in their career yet, and a price jump like that could take some time to see results. But we are going to help you figure out what you should be charging, based on your individual financial goals and business, and how to use that information to build a profitable pricing plan from the ground up that leads to a successful, sustainable business.
Every "yes" you say to a client who doesn't value your time and talent is a "no" you're saying to someone who will! Stop living with a scarcity mindset and basing your pricing on what you think you should charge, and start understanding your numbers so you can build a profitable business based on real facts and figures.