Learning just got a Glowup.
If you're anything like us, we were tired of signing up for courses from other educators and not actually learning anything. We make photography education FUN, actionable, and interactive—no more fluff and no more hidden secrets—and bring along a community that feels like home.
This is education for real people, with real results, so you can find success faster than we did with the knowledge we're going to teach you. With a combined 25+ years of experience running multiple successful photography businesses, our purpose is to change the photography industry.
JOIN THE COURSE
Join us for a "fluff-free A-Z" comprehensive photography course that sets you up for long-term success!
The Develope Course isn't another promise-filled course that doesn't deliver—it's over 20 years of combined experience dialed down into 8 hours of content created with you in mind because everyone deserves to be successful!
When we talk about running a successful photography business, there is so much more than just being a great photographer to run a business well! Gain the confidence you've been needing to build your dream photography business from the ground up! We'll help you feel confident running your business (and confidence is sexy!).
This course will change the trajectory of your business.
JOIN NOW
"This education changed my business forever."
"I am booking my ideal client and have doubled my income! This education changed my business forever."
—Michelle
Module One: The Basics
The "why" behind the "what"

The filter of intentionality

Your business statement

What's in our bag?
Module Two: Light + Composition
Light is everything!

Good light and shadows

Flash, artificial light, and more
Module Three: Posing + Expression
Directing real moments

Flow posing

Expression, location, and more!
Module Four: Editing
Getting it right in camera

Photographing big groups

Handling clients that won't cooperate
Module Five: The Fine Art Factor
What's in our styling kit?

Managing the timeline while styling

Film, digital, and hybrid shooting
Module Six: All About Branding
What is your brand?

How to stand out in your market

Your Net Worth = Your network
Module Seven: Marketing
Social media storefront

Pinterest, Instagram, and more

Why should you use hashtags?
Module Eight: The Client Experience
How to know what you're worth

The power of no

Customer vs. Client
Become an expert in your craft and raise the value of your services to book higher-end clients and gain confidence in your work!
Get the complete Develope Course with over 7 hours of content and get all of our best tips, tricks, and secrets! From lighting to pricing, posing, and marketing, The Develope Course will immediately add value to your brand. You will have the best time with us (we're often told that learning with us is like hanging out with your best friends!), and we can't wait to watch you succeed!
REGISTER NOW
Meet Charla + Jenn
Honestly. We were just tired of educators not actually teaching people. So...here we are, and we complement each other well. Our combined 25+ years and variety of expertise and experience gives us a unique approach that can affect change for most people in a very impactful way.
Education shouldn't be boring either. We believe that teleprompters and scripts make for a very distant learning experience. So our laid-back but pointed approach to teaching has been said to be "like hanging out with besties with a glass of wine." We are relatable while maintaining the fact that we are successful businesswomen in our industry.
Join us for Charla's world-renowned, film-shooting as she slams you with facts and rap rhymes while changing your life. Jennefer will be backing her up with her Kindred Preset prowess and inspiring ability to make everyone understand their individual importance.
Charla + Jenn have been featured in
Don't just take it from us...
Hear what our students have to say!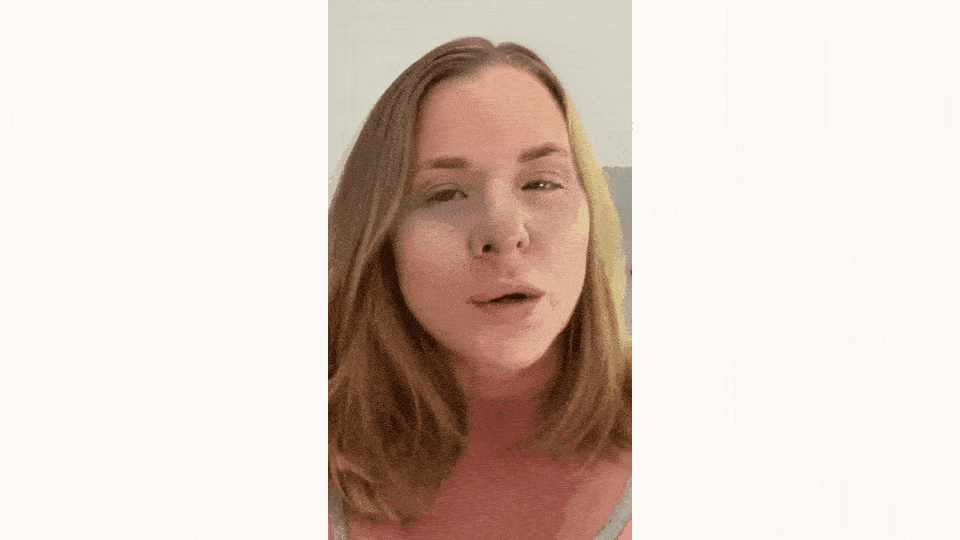 —Natalie Smith
Mrs Smiths Photography
glowgetter
(noun) A highly ambitious person who strives to achieve his or her goals in life, while maintaining a radiant glow both inside and out.
Frequently Asked Questions
HOW LONG WILL THE COURSE BE AVAILABLE TO WATCH?
WHERE DOES THE COURSE HAPPEN?
WHEN CAN I WATCH THE COURSE?